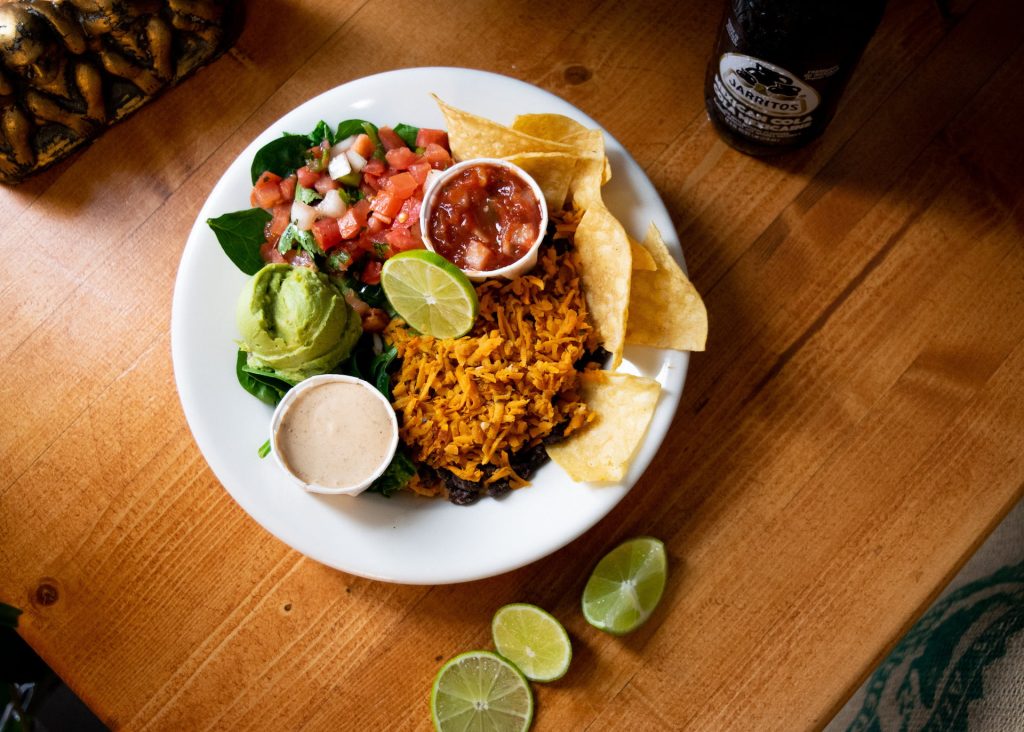 We offer healthy and family-friendly fare with a variety fresh ingredients. Please let us know your allergies, sensitivities or dietary restrictions and we will do our very best to accommodate.
Gluten Free: We offer Burrito Bowls, Salads and teff shells for Quesadillas. Along with a variety of appetizer options (such as Nachos). All our made-in-house- salsa's, hot sauces and guacamole are gluten free as well.
Vegan & Vegetarian Options: We offer lightly shredded yam, sautéed with garlic and seasoning or a veggie option. Along with a variety of fresh veggies, salsas, beans and rice with no animal products. *** Our refried beans are vegan.
No Dairy: Ask for no sour cream and cheese. *** Our guacamole is also dairy free.
Please refer to our "Gluten Freedom.pdf " handbook for a complete list of our allergy procedures and ingredient list for further information: