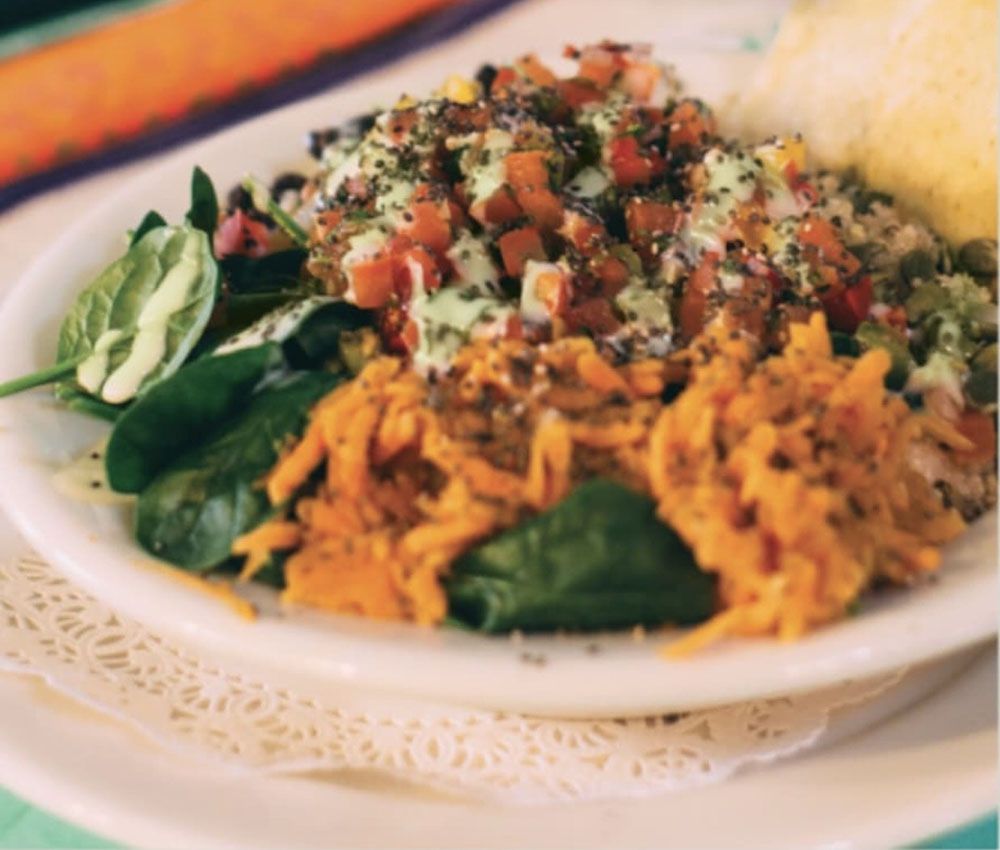 Here at the Burrito Grill we offer healthy family fare, with heart & waistline friendly menu items.
All of our Menu items are made to order using only the freshest ingredients.
Please feel free to ask and we will do our very best to accommodate your special dietary needs.
Gluten Free: We offer Teff shells, Burrito plates with tortilla chips replacing the shell. Along with House-made gluten free salsa's, hot sauces, guacamole, and a variety of choices for gluten sensitivities.
Vegan & Vegetarian Options: Lightly shredded yam, sautéed with garlic and seasoning. Loads of veggies, salsas, beans and rice with no animal products.
No Dairy: Ask for no sour cream and cheese. Our guacamole is also dairy free.